Six Ways the Library Can Help Your Job Search
If you're looking for employment, there are a lot of services available to you in London that can help you out. WIL is only one example. Other organizations like No Kee Kwe and the London Employment help centre are available to give you an assist with your resume, your interview skills, or even to help you find volunteer opportunities.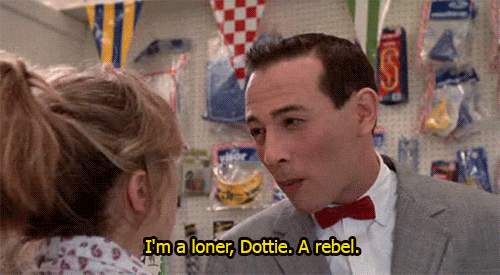 But you're self-sufficient. You don't need help from anyone. You can do this by yourself. If you're having success with this approach, I'm not going to tell you to stop. If you need a hand, get in touch with us, or with one of the other Employment Ontario services available. But if you really want to try this by yourself, I have some advice. Check out the library.
Libraries are awesome. They let you borrow their books! For free! And movies and CDs, too. Plus a whole bunch of other stuff. But the library is also a great asset in your job search. Here are a few ways you can use the library to find employment.
Computers
Most of us have them. If you're reading this, then obviously you have access to one. But if you need one because your kid is watching Minecraft videos on YouTube all day and you need to check a job board or send an email, you can go to your local library and hop on a computer for a while. (Please don't literally hop on the library's computers). They've got a time limit, but it's a generous one, and is probably winked at if there's no queue to use them.
Courses
Looking to make yourself more attractive to employers? Lynda.com is a great place for online learning. You can take courses on thousands of topics: marketing, social media skills, coding, running a business, interviewing skills, singing, editing audio, drawing, finance, game design, website design, languages, podcasting, public relations, and teaching. It's an incredible resource and it's free to use with your library card. You can also link it to your LinkedIn profile, and it'll share your certifications to your profile.
Website
Londonpubliclibrary.ca has a ton of information on its website to help you find a job. It has links to organizations and websites that can help you with everything from apprenticeships to jobs for youth. Links to job postings, tips on networking, information for newcomers to Canada, and support for researching potential employers.
Jobs
The library has a large staff, and they're often hiring. You can apply here.
Volunteering
The library can't run without volunteers. If you're looking for a great way to add a little more experience to your resume, volunteer somewhere, or at the library. They need help with programs and reading groups, tutors, ushers at theatres, and even gardeners. You can volunteer here.
Books
Obviously the library has books. But it has books on everything, including resumes, interviews, running a business, networking, social media, and skills you may want to improve to help you find work.
You don't need to do this alone, but if you want to, you can do it at the library. Check it out. But, as always, if you find you want some support, get in touch with us here at WIL. Good luck.